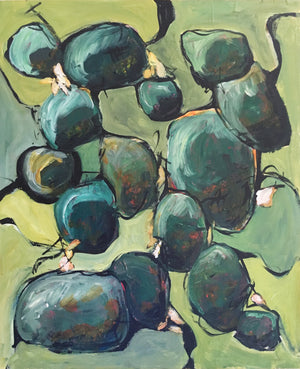 Green Rocks 23.75 x 19.5 in.
Sale price Price $550.00 Regular price Unit price / per
Acrylic on wood panel 23.75in x 19.5in x (1.5in thick)
I love to paint rocks, having been inspired by the many rock formations found in California. Green is one of my favorite colours and so green rocks! This is a calming but intriguing painting with both stillness and movement.

This is acrylic on loose canvas that has been professionally stretched and glued onto a wood panel frame. The painting is ready to hang and has been finished with a professional UV resistant varnish.