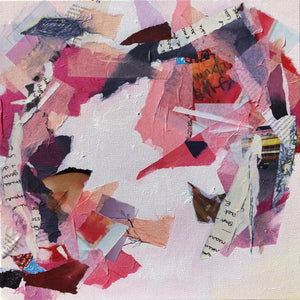 Swirling Inside 12 x 12 in.
Sale price Price $200.00 Regular price Unit price / per
Collage and acrylic on gallery stretched canvas 12 x 12 x 1.5 in.
This piece was inspired by the many emotions and thoughts that tumble around my head like a tumble dryer. A full gamut of emotions from happiness to fear, anxiety, anger and hope. I have used a range of different types of paper and acrylic paint to complete the artwork.

This has been finished with a UV resistant varnish and is wired and ready to hang.